Regular Lawn mowing and maintenance depends on the different seasons. The regularity of lawn mowing depends on the time of the year, type of lawn and the health of the lawn. In Australia, the Grassland and temperate zones experience Summer from December to February. Watering may be needed during this time to keep the lawn healthy. It is advisable to mow little and often but do not mow more than a third of the blade.
Regular Lawn mowing and maintenance will keep the lawn looking attractive and healthy. In Australia, Autumn and Spring are the recommended seasons for lawn maintenance. Lawn maintenance basically involves soil conditioning and soil aeration. For aeration, you can simply drive a fork into the soil or hire an aerator. This opens up the soil, making it easier for water to penetrated. It also improves oxygen circulation which is good for the roots. For soil conditioning, you can use a pH test kit to check your soil PH. A pH of 6.5-7 is ideal.
This time of year is also good for over sowing with a good quality lawn seed to thicken up a lawn. Regular daily watering is need for a couple of weeks for the seed to germinate. For best results, a light top dressing of sandy loam soil will help keep the seed moist during this time.
If you are looking for an ideal way to keep your lawn in check then you need to try Regular Lawn mowing and maintenance in Templestowe and surrounding areas.
If your lawn needs a boost, take a look at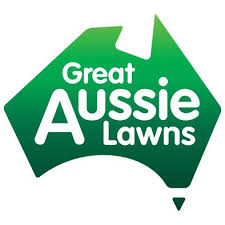 Great Aussie Lawns for great quality seed and fertilizer.