Acre Lawns are your local lawn mowing

Doncaster East

garden maintenance specialists.
Are you after a reliable and professional lawn mowing Doncaster or Doncaster East, Victoria? Your lawn deserves to be maintained properly to ensure that it will continue to look healthy and lush, so you can't afford to just leave this task to anyone. You'll want experienced yet friendly professionals who have the right tools and skills to carry out the task.
Look no further. The professionals at Acre Lawns offer both residential and commercial lawn mowing and garden maintenance services. Rest easy knowing that we are fully insured for public liability and work cover, and our key staff members are police checked and properly trained to use our equipment.
Our team has years of experience maintaining lawns and grounds at private and commercial properties, including regular lawn mowing services for schools, factories and body corporate apartment buildings.
We have a variety of clients in and around the lawn mowing Doncaster East services area and would be happy to come and professionally mow your lawns, whether it's a one-time job or a regular service. See for yourself how we can help make your lawn look its best by calling us for a free, no-obligation quote on your lawn mowing needs.
Try these articles for more ideas.
The best types of grass for Melbourne homes
Recover your lawn after a hot summer
Our Preferred Equipment Supplier for Lawn Mowing Doncaster East.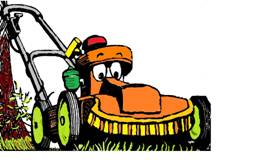 Jackson Court Mowers
Servicing Doncaster 3108 and Doncaster East 3109, Melbourne, Victoria, Australia.
Doncaster (population 18,359 in 2011) and Doncaster East (population 27,047 in 2011) are two of the main suburbs in North East Melbourne that the garden maintenance team at Acre Lawns services. They are located 14-18 kilometres from the city centre of Melbourne.
Doncaster and Doncaster East are suburbs in the City of Manningham.
Gardening resources for Doncaster & Doncaster East residents
Manningham Council
Manningham City Council – Planning & Development Applications
Useful checklists and guidelines including for Lawn Mowing Doncaster East, pools, fences, tennis courts, rainwater tanks, landscape plans, vegetation removal, bushfire management and even a guide to local plants.
Yarra Valley Water District
Permanent Water Use Rules for residential and commercial gardens and lawns in the Yarra Valley Water District, which Doncaster and Doncaster East belong to. Information about local regulations for watering, hosing, washing, filling pools, spas, fountains and water features, and about exemptions.
Nurseries and garden supplies:
Aumann's Building & Garden Supplies, 95 Warrandyte Rd, Templestowe,
Col Smith Garden and Building Supply, Cnr Blackburn and Andersons Creek Rds, Doncaster East,
Doncaster Mitre 10 / Timber Hardware & Nursery, 7-13 Andersons Creek Rd, Doncaster East,
Contact Us For a FREE Estimate
Worry-free lawn mowing services
Fully insured (public liability, work cover)
Friendly, uniformed staff
The right equipment for any mowing job
All work is 100% guaranteed
Easy payment methods
Client Portal for invoice management and Credit Card Payments
Read more about our lawn mowing services, ride-on mowing and garden maintenance services.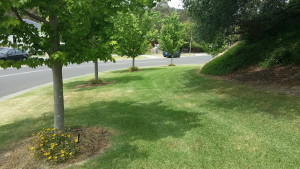 Highly recommend Eric and the Team at Acre Lawns. Excellent, prompt communication with everything handled very professionally and the regular garden service carried out quickly and neatly. An absolute pleasure to deal with. Thank you !!!!
We are happy with the job that you have done so far. Thanks
Efficient and reliable service, would recommend
Good and quick service. Very reasonable price. I would highly recommend Eric from Acre Lawns
Have been using Acre Lawns for about 18 months over two properties. The service has been excellent and very collaborative. Eric is always offering advice and is very flexible to my needs. Highly recommended their service.
These guys are great. They take the pressure off such a mundane job as gardening when you have a busy life and cutting the lawn is not a priority! Yet how lovely to come home to a perfectly manicured lawn, trees and greenery. Would be depressed to be the overgrown scruffy house in the neighbourhood. Don't have to worry about it as Eric and his team ensure they not only look after own garden but give us good advice on projects and management.Thanks.
I have used the gardening services of Eric and his team for many years now. They are efficient, reliable and are always willing to meet any new requirements I may have. Happy to recommend them, as they have never caused me any stress in the time I have employed their gardening services.
Thank you Acre Lawns for the regular mowing and tidy up of my garden. It is looking much better since you have taken over. Also, thanks for the great mulching job done before Christmas, and for your flexibility in fitting in the job in the weeks before Christmas.
Very happy with the way garden is been done. Prompt and friendly service. Reliable and trusting.
Eric and his team are brilliant! They converted my metropolitan jungle into a neat and orderly garden and then maintained it for me. I used Eric's team to maintain the garden for around 12 months and only stopped because I moved house. For professional, polite and efficient gardeners, I would highly recommend ACRE Lawns (and have recommended them to friends).
Excellent service at excellent rates. I highly recommend Acre Lawns to anyone looking for a local gardening service.
Eric and his staff are highly recommended for the way they take care of our lawns and edges. We made the right decision in choosing Acre Lawns and appreciate their friendly attitude plus advice on how to care for the lawns.
Eric and his team have been mowing my lawns for the last seven years and I have had many comments about how neat my lawns look. Eric is reliable, efficient, willing to do extra as the need arises and very pleasant to deal with. I would highly recommend Acre Lawns to anyone looking for a good mow and someone who is knowledgeable about plants and willing to put his knowledge into practice.
I would like to thank and highly recommend Eric and his crew. Not only is he reliable but also knowledgeable in all aspects of Garden Maintenance.
Excellent service, really nice people to deal with, most obliging and flexible
Most of my street uses Eric and the team because they are reliable and do such a great job. I don't have the equipment or time to look after my garden., especially the hedges. So it's great to return home at the end of the day and see everything so neat and tidy.
Eric and his team has been helping us with our front lawn for at least the last 2 yrs. We've never really had the time to tend to our lawn but they have been very reliable with his services and our lawn and garden with hedges and trees are always so well maintained. Thank you!
I cannot speak highly enough of Eric and his team. They come and go with no fuss, do what they need to do and leave. We have dogs which in the past has posed concern for others but with Eric there is no trouble. There pricing is very reasonable and the service provided is professional and prompt.
Eric was so professional, he helped me short notice and did a fantastic job! Would highly recommend Acre Lawns.
I have been using Acre Lawns for about 3 months on different jobs. Eric and his team are very organised in the way that they work, no mess, no fuss, know what they are doing, and they do it quickly. Eric's approach is very professional and courteous, and he and his team are nice people to deal with. I am happy with their work and would recommend them to anyone.
Hi Eric.Thank you for the chance to comment on Acre Lawns services. After 10 months in this unit we have been very happy with the arrangement we have with you and the garden always looks great after your visits. Many thanks

Let us be the ones to help you achieve a great looking lawn. There are many different aspects to maintaining a healthy lawn.

At Acre Lawns we specialise in Ride On Lawn Mowing in Templestowe and surrounding suburbs whether it be commercial or residential.

We provide our professional mowing and garden service to domestic and commercial properties and will provide a competitive quote for your