Lawn Mowing Templestowe and surrounding areas.
Many people enjoy a great looking lawn and garden but it is not always easy to find the time and maintain equipment. Well-trimmed grass, manicured shrubs, and healthy thriving plants are just a few qualities that people look for in a perfectly maintained garden.
No doubt, achieving such a beautiful lawn requires a considerable amount of time and effort. Homeowners must be up to the challenge of not only mowing their lawns regularly, but also making sure that they are doing it the right way and with the right tools.
Why do all these on your own when you can seek help from experienced professionals from Acre Lawns, local lawn mowing Templestowe and surrounding areas? Let us be the ones to help you achieve a great looking lawn.
Lawn Mowing Service
There are many different aspects to maintaining a healthy lawn. At Acre Lawns Templestowe we have extensive knowledge and experience to ensure you lawn is given the best chance to thrive.
All our lawn mowing service quotes include lawn mowing, edging and blowing.
One of the most important things of lawn mowing services is to ensure the right equipment is used and well maintained. Many lawns are different and need to be cut at the appropriate height. By cutting too low, it may impact on root development and prevent you from having the lush green lawn you have always wanted.
Another important aspect of maintaining and beautiful lawn is fertilizing. The easiest and most affordable fertilizer is by mulching your lawn which we encourage you to do. When done correctly and with the right equipment, your lawn will look great. On top of this, we can help create a program to rejuvenate your lawn and keep it looking its best.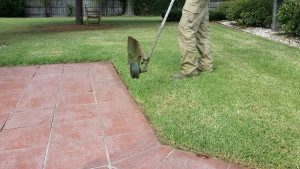 And last but not least, watering. Different grasses will need different watering requirements. We can help you identify these but some basic points are –
Watering during the coolest part of the day. Morning is often the best.

Most lawns will require watering from October through to the end of summer.
We offer our domestic and commercial lawn mowing services throughout the areas of Balwyn, Balwyn North, Blackburn , Box Hill, Box Hill North, Bulleen, Doncaster, Doncaster East, Donvale, Mitcham, Mont Albert, Nunawading, Park Orchards, Templestowe and Templestowe Lower.
Contact us for a free no obligation quote so we can help you with all your lawn mowing needs.
If you are interested in Garden Maintenance, please click here.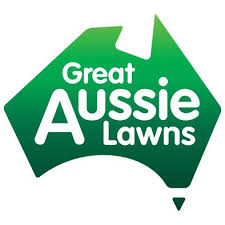 Great Aussie Lawns for great quality seed and fertilizer. 
Contact Us For a FREE Estimate
Worry-free lawn mowing templestowe services.
Fully insured (public liability, work cover)
Friendly, uniformed staff
The right equipment for any mowing job
All work is 100% guaranteed
Quick & easy ways to pay
Client Portal for invoice management and Credit Card Payments
Read more about our lawn mowing services, ride-on mowing and garden maintenance services.

Let us be the ones to help you achieve a great looking lawn. There are many different aspects to maintaining a healthy lawn.

At Acre Lawns we specialise in Ride On Lawn Mowing in Templestowe and surrounding suburbs whether it be commercial or residential.

We provide our professional mowing and garden service to domestic and commercial properties and will provide a competitive quote for your