Your front lawn is the first thing that passers-by and guests see. The state of your lawn can leave a lasting impression, and this is why most homeowners make it a point to invest in its upkeep. Aside from making your property look good, maintaining your lawn through regular mowing also brings certain economic benefits, such as increasing your property's value.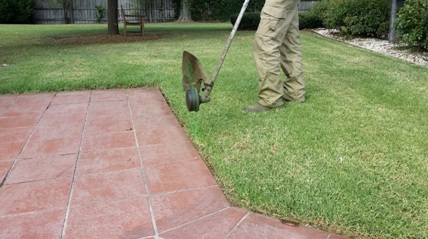 Neatly Trimmed Lawns
A lawn with evenly cut and neatly trimmed grass is always ideal. Not only does this improve the appearance of your lawn and enhance your home's facade, it also helps keep your property protected from unwanted growers, like weeds.
The challenge, though, is taking on the task on a regular basis. Understandably, not everyone has the energy and the time for it. Fortunately, you have the option of hiring professional service for lawn mowing in Templestowe and other areas.
The clear benefit here is that they would have the skills and know-how, plus the equipment, to work on your lawn at the most convenient time for you. These professionals can also offer some helpful tips and other advice that can help you keep your lawn looking great.
Aesthetic Improvement
The aesthetic value of a property not only depends on the structural design of the house, but also on the condition of its exterior, particularly the lawn since it is among the first things that potential buyers will see. Homeowners who are planning on selling their properties sometime in the future should note that these components ultimately form part of the basis for the selling price.
There are buyers who would like to have a well-kept lawn and garden, but who do not necessarily have the vision for it. Getting started on it while you're still on the property, however, should make it easier for you to showcase the lawn later on when you're ready to sell.
For services including lawn mowing and gardening in Blackburn, Templestowe and other nearby areas, make sure to call the professionals at Acre Lawns. You want to get your money's worth, so it's better that you turn to an experienced team who can deliver excellent work and customer service.
Sources:
Lawn Mowing Tips for Your Yard. TodaysHomeowner.
5 Lawn Care Tips to Increase Your Property Value. GalleriaRealtors.